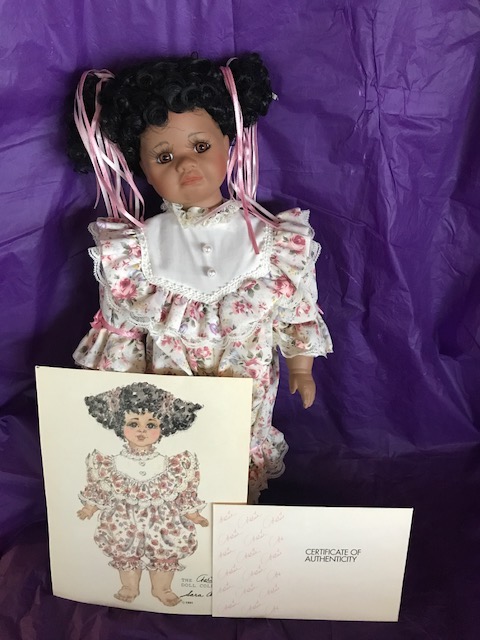 Grammy's House is having a fall fundraiser with hopes to raise money for client's needs.
Item: As a part of the "Children of the World" Collection, Cindy is a very special doll. Her beautiful face has been sculpted by Karen Blandford, a well known Australian sculptor.
As with all of the "Children of the World" dolls, Cindy has been designed and hand crafted with the special attention to detail that is the hallmark of all Marie Osmond dolls. Cindy is hallmarked with Marie Osmond's signature on the back of her neck and is hand numbered.
Limited Edition # 2,289/2,500
Tickets: $1.00  Available at Grammy's House beginning 8/9/2017
Call 748-1198 if you have any questions.
"Cindy" will be raffled online on October 1st, 2017 to kick off Domestic Violence Awareness Month.