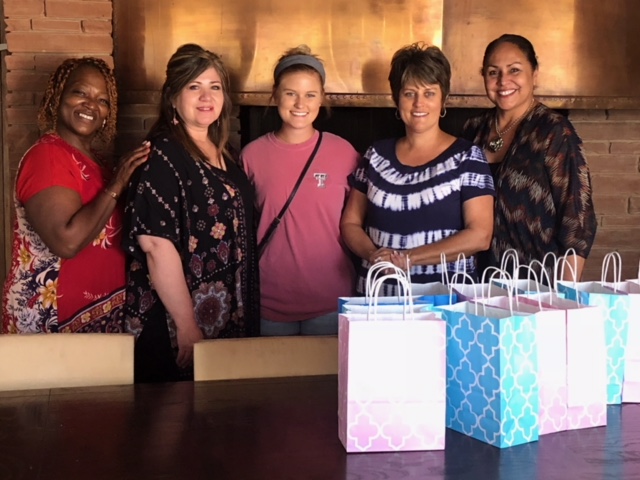 Vanna Conner, Hermosa Church of Christ, chose Grammy's House as the recipients of several goodie bags for clients and a 100.00 donation for client and/or staff needs. The goodie bags were filled with bath & beauty products, gum, and a bible for each client.
(L-R) Joyce Lloyd, Ana Zamora, Kabryn Conner, Vanna Conner, Celina Bryant.
We are very grateful to have received theses nice bags filled with items that clients will use immediately. Thank you to Vanna, Kabryn ,and all those who took the time to fill these bags and collect a donation for Grammy's House.